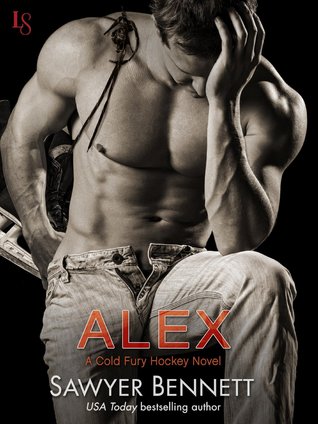 Hockey star Alexander Crossman has a reputation as a cold-hearted player on and off the rink. Pushed into the sport by an alcoholic father, Alex isn't afraid to give fans the proverbial middle finger, relishing his role as the MVP they love to hate. Management, however, isn't so amused. Now Alex has a choice: fix his public image through community service or ride the bench. But Alex refuses to be molded into the Carolina Cold Fury poster boy . . . not even by a tempting redhead with killer curves.
As a social worker, Sutton Price is accustomed to difficult people—like Alex, who's been assigned to help her create a drug-abuse awareness program for at-risk youth as part of the team's effort to clean up his image. What she doesn't expect is the arrogant smirk from his perfect lips to stir her most heated fantasies. But Sutton isn't one to cross professional boundaries—and besides, Alex doesn't do relationships . . . or does he? The more she sees behind Alex's bad-boy façade, the more Sutton craves the man she uncovers.
Review:
5 penalty killing stars!!!
Okay, I started this book/review by thinking I was taking one for the team seeming that it was about hockey and all. Yes I am Canadian and no I do not like hockey! That being said I freaking loved this book! I even enjoyed the hockey parts (shhhh, don't tell my husband)!
Where to start….. hmmmmm. The characters were very engaging; it is very rare that I fall in love with both the H/H in the story. Usually one does something to upset me and leave a sour taste in my mouth! Nope not this time, in fact its hard for me to pick a favorite. The story itself was very well written and it had a great balance of hawt, romance, and yes hockey! Even the secondary characters were a blast and for that I hope her next book is named Garrett!!!
Its also been a long time since I've said this…..but I finished the book and then went back to page 1 and started again!
Pick Alex up, it was a seriously great read!!!!
Reviewed by Rayna